INTRODUCING LIGHTBAR
A HANDS-FREE EXPERIENCE SO NATURAL
OTHER HEADLAMPS FEEL LIKE WORKING IN THE DARK.



Revolutionary headlamps ready for any adventure

Illumination
Designed with up to 500 Lumens (PRO) to illuminate your entire field fo view so your eyes can look around without always having to move your head. Your neck will thank you.

Three-speed mode
Strong light, low light, flash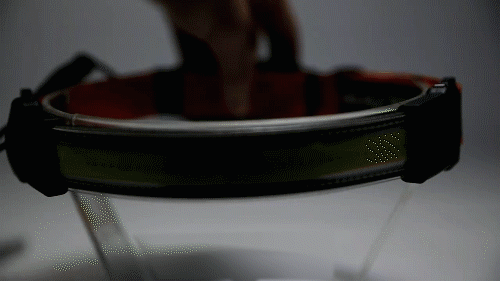 Battery Life
USB Rechargeable batteries with up to 9 hours of full brightness (Sport headlamp using the Pro battery) or buy multiple battery packs to swap out for practically unlimited battery life.

Customizable
Removable Lightbar and battery make it easy to wash your headband and swap battery packs. Every Lightbar headlamp is compatible with any Lightbar Battery pack.



Comfort
Even weight distribution front to back and a low-profile no-bounce design to give even our most demanding customers all-day comfort.

ILLUMINATION
"I use a headlamp everyday and was literally shockedby how well this lights up the whole work area.
I was so impressed that I bought three of them and shared them with my coworkers."


COMFORT
The low profile makes it easy and comfortable to wear when accomplishing tasks in the hangar,
and the availability to light the periphery is unmatched by other headlamps. Highly recommend!



MODULAR
"I've never used a headlamp that offers so much flexibility.
I love the ability to change out battery packs,
especially when I'm camping for multipledays.
Also, I never realized how stinky my other
headlamps got, but being able to wash the
headband is a game-changer!"


BATTERY LIFE
"My friends wanted to hike to the peak of our local mountain to watch the sunrise. After 6 hours of hiking in the dark,
it was still going strong! It was so nice to have an extra battery pack just in case.
I've never had a headlamp that's this bright and lasts so long!"